By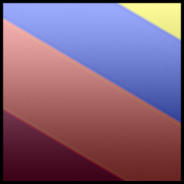 Andy 6 June 2020
So here it is, the first milestone in the creation of my new Content Management System.
Compared to my previous work on AV Arcade and Wallpaper Site Script, AVCMS is radically different under the hood. Certain bad coding practices lingered in both of those old script for far longer than they should have and the code base is very rubbish. That's not to say the end-product is bad, I'm still proud of both AV Arcade and Wallpaper Site Script in terms of their functionality and usefulness.
AVCMS allows for a fresh start and comes with all sorts of benefits that will make my future scripts more robust. For a start, the shared code base means if I create a feature or make a tweak to one script, it's applied to all of my scripts. It also means translations and templates can be shared between different scripts.
There's still work to be done to create the next-generation of AV Scripts, but it's closer than ever to being ready to go.